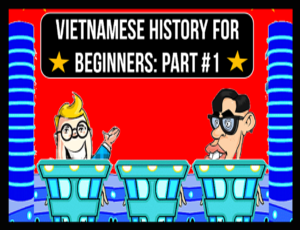 Learn Other Subjects thru English
In this exercise, part 1 of   Vietnamese History for Beginners you learn English thru History or vice versa. You also get to practise how to say dates in English in a number of ways….. and Memorize  12 Questions (Click here to do the Japanese History for Beginners I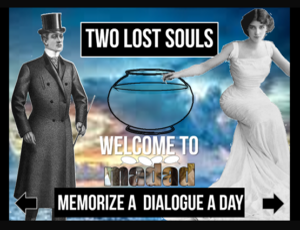 Memorize a Dialogue a Day
The Pool Tournament is an exercise in memorizing a four line dialogue. 
See below for simpler exercises  in Memorizing two- line dialogues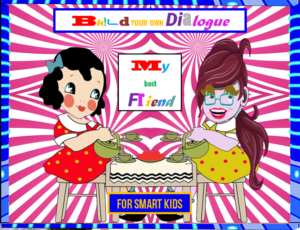 Build your own Dialogue for Smart Kids
Helps kids learn English to:
Develop confidence 
Overcome shyness
Become more creative
and much, much more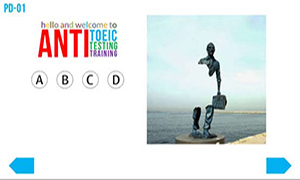 AggA
Anti-Grammar
Grammar Activities.
Here…
Tame the Toeic Terror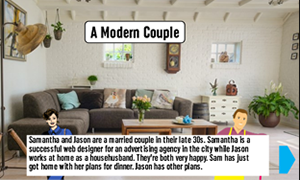 FluMemTrain
Fluency and Memory Training
with special emphasis
on some relatively difficult
English Pronunciation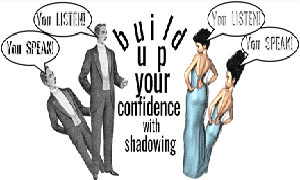 ShaprA
More Shadowing Practice Training Exercises
through:
BYOD
Build your own Dialogue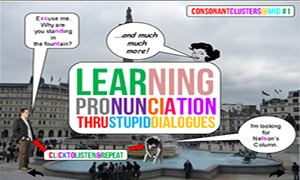 EppffS
Practice some of the most difficult words and expressions in English
English Pronunciation for Foreign Speakers of English
One of the most efficient ways of learning English ie through a subject you love or are studying.
LostE

Cyoconvo
After practicing the models
you can c
reate your own
Awesome,
Incredible
&
Amazing
Conversations
as well as
Develop Creativity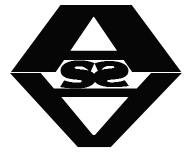 Autonomous
Self-Study Activities
(or actionables!!!)
Simply dive in
anywhere,
anytime,
and go for
the potpourri of exercises
or
start from the easiest.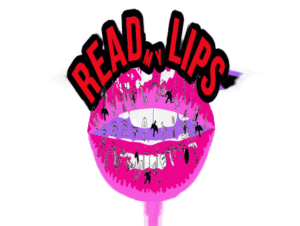 Read My Lips
 In this section train yourself to
read lips.
A very useful skill that
assists both your
listening
and
speaking.